Our newest influencer collaboration has been a long time in the making, but it was certainly worth the wait! We would like to introduce you to the Sweetheart Collection inspired by Chasi Jernigan (@sweatinmascara).
Chasi is an inspirational voice within the body positive space. Her beauty and lifestyle blog, Sweat in Mascara, is packed with fashion, fitness, and travel tips. She encourages her followers to not only love the body they're in, but also to take care of it. Whether that be through a healthy fitness routine, tips on accountability and self-disciple, or a weekend getaway with the girls, Chasi has it all!
It was Chasi's vibrant personality and style that first made us reach out to her at the end of 2021. When we met with her and discussed our mission and the story behind Mabel & Main, she was quick to jump on board and share in our enthusiasm for creating jewelry specifically with plus size in mind.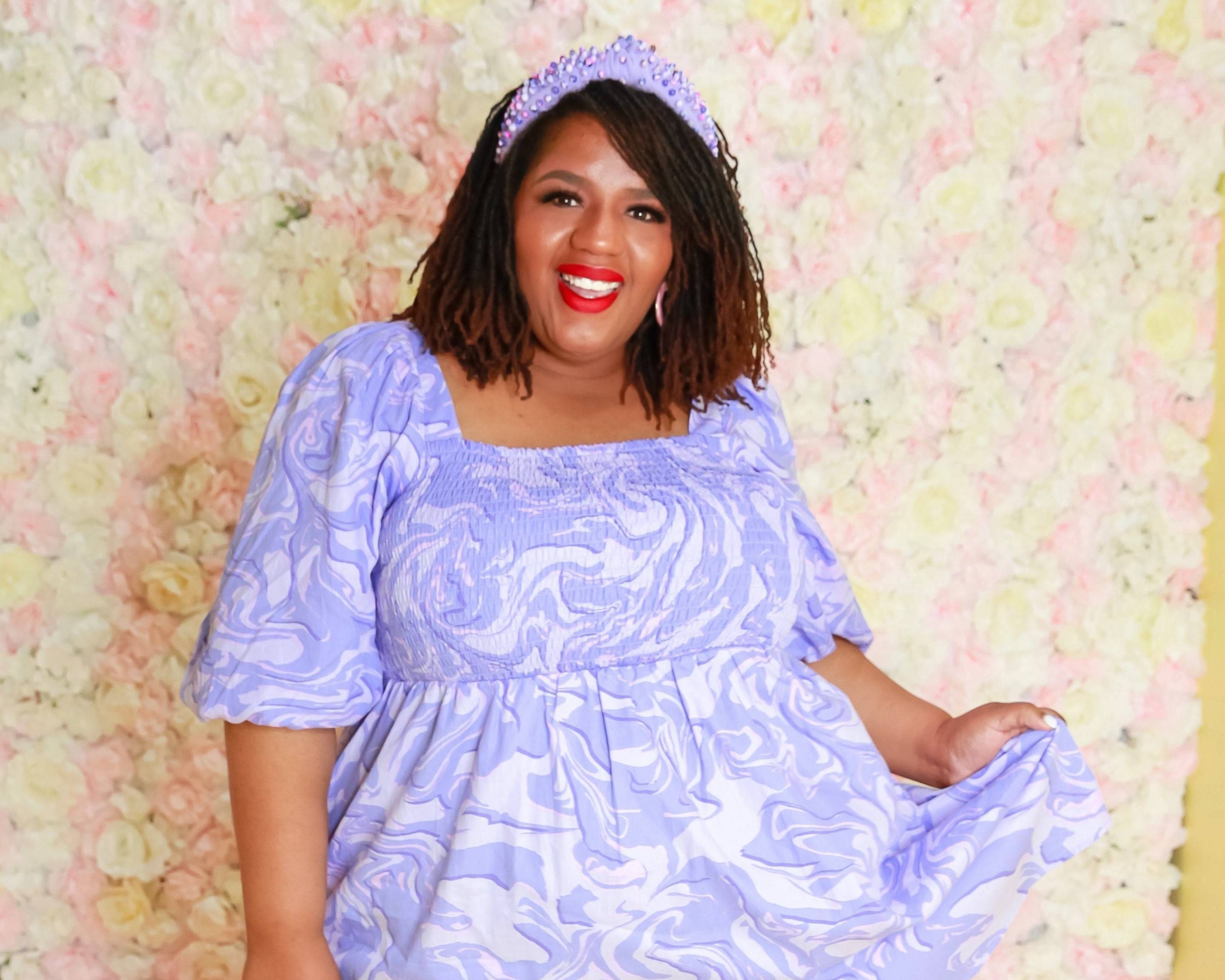 Through our conversations with Chasi, along with some Instagram feed and Pinterest exploration, our head of merchandising, Ally Davis, started to envision a bridal ring set as the perfect collection for Chasi. It was Chasi's elegant, classy style and preference for blue and halo rings that led to Ally further defining the style to include a sapphire stone and double halo. From there, the final details to ensure that the design is never stretched or distorted, whether a ring size 9 or 20, were applied. These included diamonds down 60% of the shank, thicker band for durability and comfort, and a split shank and flush band for a full look on any finger.
While Ally was getting to know Chasi, they discussed how faith has played a role in Chasi's journey. Ally recalled a verse that she had been drawn to because it reminded her of Chasi:
"She is clothed with strength and dignity, and she laughs without fear of the future."
- Proverb 31:25
Chasi loved the verse so much that it was decided we would incorporate it into her design. Therefore, the engagement ring of the Sweetheart Collection comes engraved with, "Strength & Dignity Prov 31:25" as standard.
The Sweetheart Collection
The Sweetheart Collection consists of a diamond and sapphire bridal ring set. The engagement ring's center stone, a gorgeous cushion cut sapphire, is surrounded by two halos – one of sapphires and one of slightly larger diamonds. This setting enhances the center stone while also creating a bold look on any finger. Looking at the profile view, this ring also has the surprise of two peek-a-boo sapphires.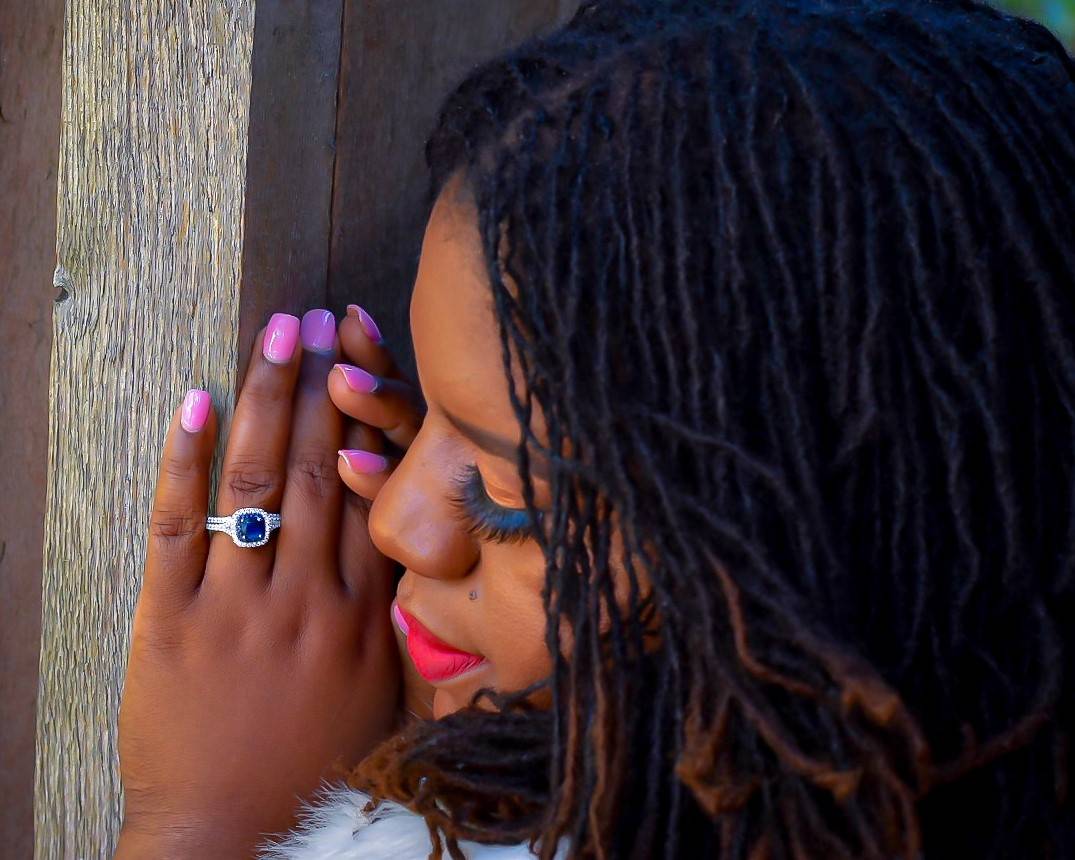 The bridal ring band is slightly contoured so that it fits seamlessly next to the engagement ring. A single row of diamonds, the band is used to thicken the look for complete coverage regardless of finger size. The diamonds of the bridal and engagement ring bands come down 60% of the shank to ensure there is no lack of diamonds when sized up or down.
We are honored to have been able to collaborate with Chasi on this collection and are proud to offer it to our plus size brides in sizes 9-20. Thank you, Chasi, for being one of the first to join us on this ride and embrace our mission to create fine jewelry for plus size couples that they deserve.
Be the first to shop The Sweetheart Collection Inspired by Chasi Jernigan, available now in 14k white, rose, and yellow gold and platinum.
---
---
Written by Kelsey Forrest