When we started our journey as an exclusive plus size fine jeweler, our biggest challenge was in reaching plus size brides who were cast aside by traditional jewelers. We were disrupting an industry and filling a need for a huge, marginalized, and undervalued community, and we needed to let everyone know that we listened, and we are here for them. In a world where literally millions of businesses are started each year and over 250,000 webpages are launched each day, how could we break through the noise of retailers who don't authentically care about plus size?
Given the couples we connected with and the stories we heard since the launch of the Full Brilliance Collection under our sister brand, My Trio Rings, the answer was obvious – let's work directly with our couples to share their thoughts and experiences and build collections just for them and their community!
When we launched Mabel & Main, our team knew that we were shaking up an industry that still held onto antiquated ideals of beauty and size, and we couldn't wait to tell the world about us. Our passion and drive were easy to see for anyone that crossed our paths and got us talking about it. This is how we connected with our first influencer collaborator!
Shop Our Influencer Collections
Who could we partner with that exuded confidence, positivity, and a passion for change? When we connected with her, it was a clear choice for our first collaboration. Mabel & Main is proud to announce our first partner collaboration with Olympian Gold Medalist, Michelle Carter!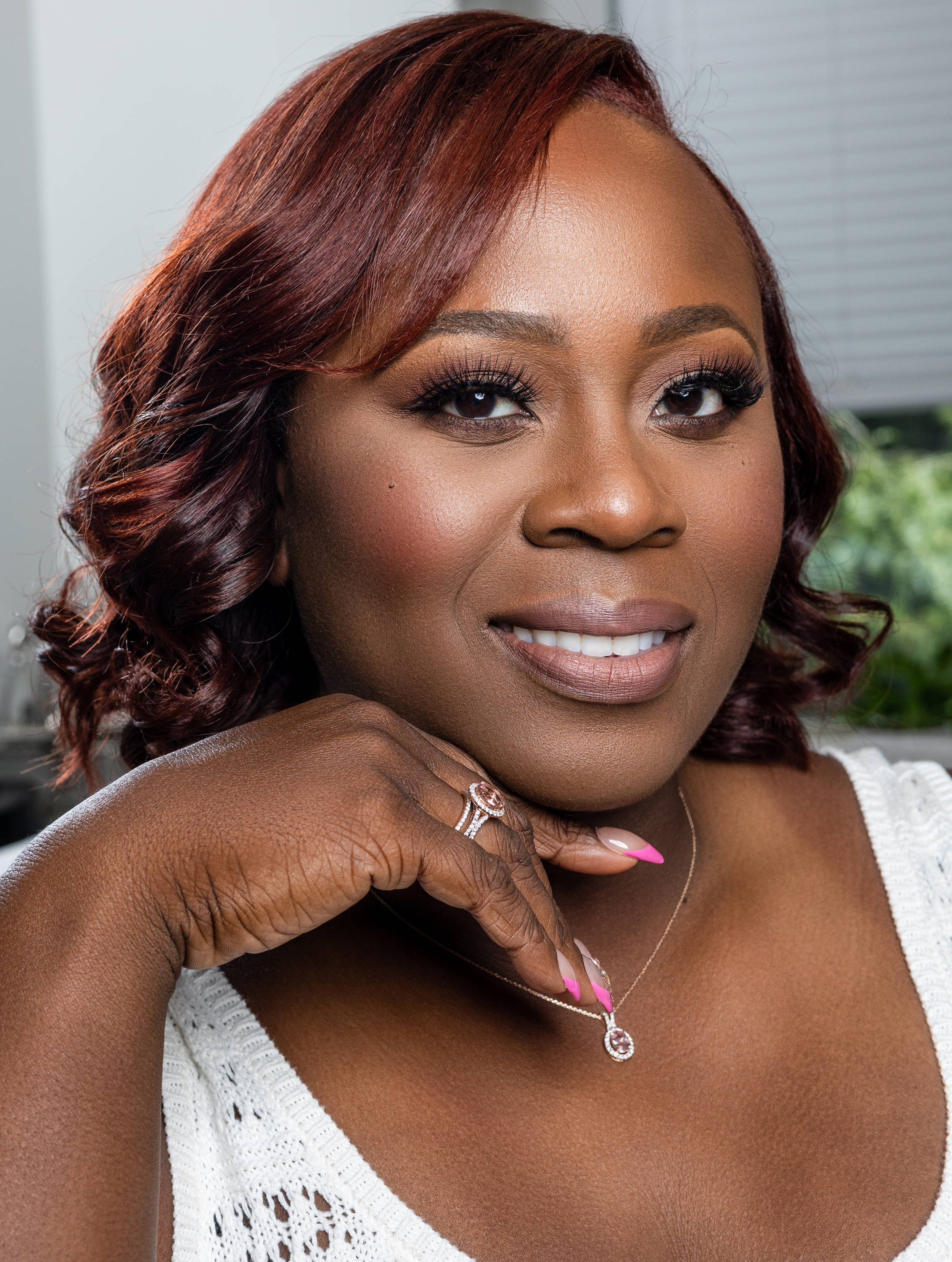 As an Olympic gold medalist shot putter, body positive advocate, certified professional make-up artist, and self-proclaimed "diva", Michelle reminds women everywhere that you don't have to fit into one box, you truly can be and do whatever you want. There wouldn't be anyone else we would want leading the charge on our influencer collaboration than the fierce, beautiful, inspiring Michelle Carter for the creation of the Shot Diva Collection!
One of the many reasons we were so excited to work with Michelle was the common goal we share of promoting body positivity and inclusivity. Mabel & Main launched with the mission to stand up to outdated mainstream traditions of size and beauty. No one should ever have to settle for less than just because of their size. So we created quality jewelry that didn't sacrifice style for size or comfort.
Michelle has also been working to change the narrative when it comes to beauty and size. She has travelled all over the world to speak to diverse groups about positive body image, goal setting, and self-confidence. She is also the founder of You Throw Girl, a non-profit sports confidence camp for young female athletes. During this program, attendees are taught to love their bodies, value their thoughts, and respect themselves just the way they are.
"For far too long, strength and prowess in sports was seen as less than beautiful, so I established You Throw Girl to allow young women to see their beauty and strength. Through the You Throw Girl program, we aim to help young women of all ages reclaim their beauty from the inside out while growing self-confidence, athletic abilities, etiquette, and more to reinforce the elevation of strong and independent women."

– Michelle Carter
We loved the idea of collaborating with someone who was already such a powerful force in the body positive space and couldn't wait to get started!
Our head of merchandising, Ally Davis, dove headfirst into the world of the Shot Diva. Researching everything she could about Michelle and how we could build a style that reflected her values and core identity.
"Michelle is not only an accomplished athlete and body-positive advocate, but she is also a fashionista! I had so much fun imagining all the jewelry styles that would match Michelle's different looks. From there, I refined my ideas based on what I learned about her and what I know plus size women are looking for in their jewelry – style, quality, comfort, and durability."

– Ally Davis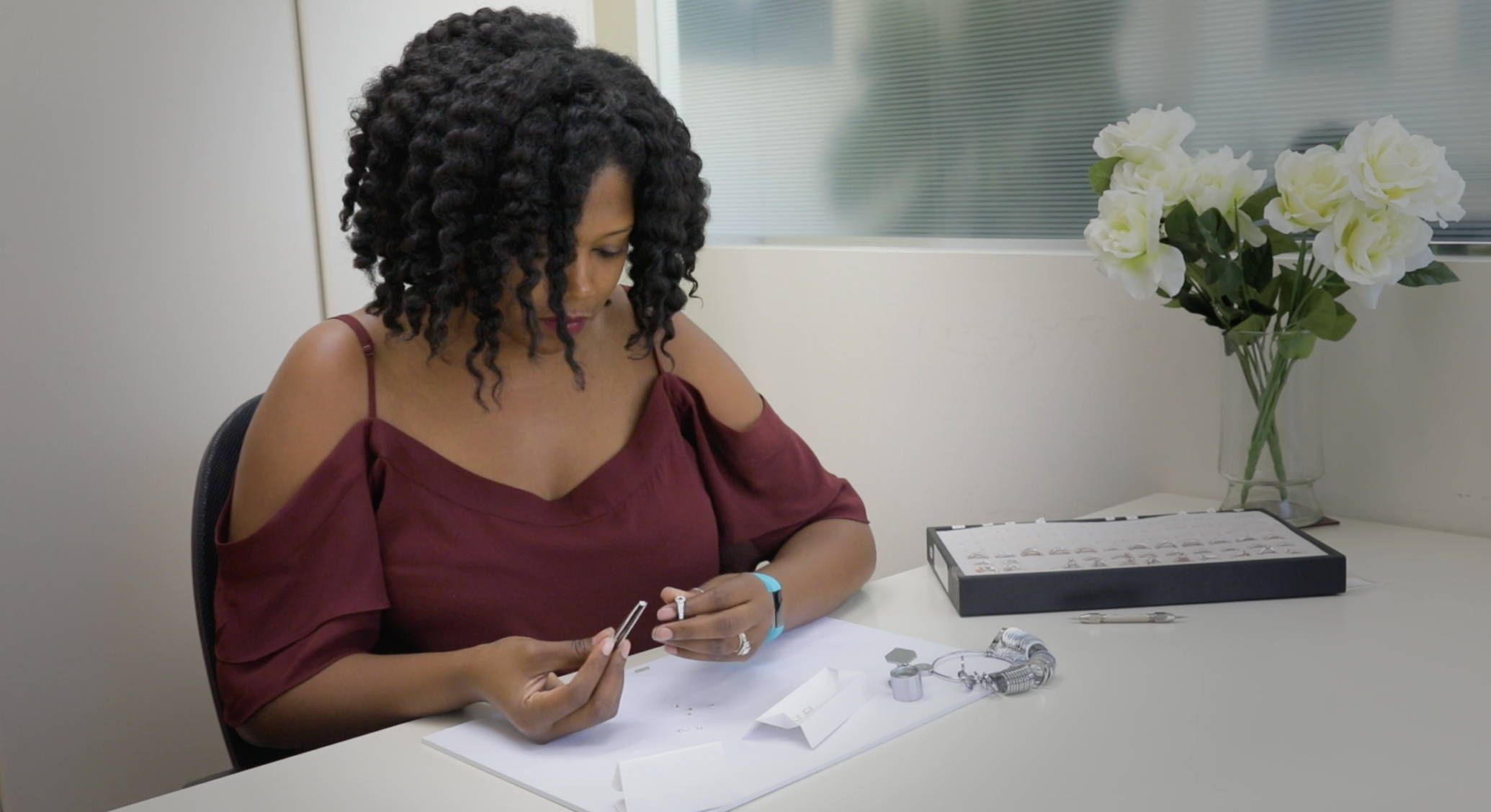 With the earrings and necklaces included in the Shot Diva Collection, Mabel & Main has officially launched our first accessories! As with our rings, we begin designing our accessories with plus size in mind from the beginning. For earrings, this means making sure they are comfortable and fit well on larger lobes. For necklaces, this includes making sure the chain lengths are long enough to sit correctly on the wearers neck and chest. All of this and more went into designing the two necklaces and sets of earrings for Michelle's Collection.
All designs start with a sketch. This is where Ally plays around with the style, seeing what works well together and what balances the overall look. Once she has the general idea down, these sketches are then refined even further in a CAD rendering. This is where the piece really starts to come alive and gives a very precise representation of what it will look like in real life.
Once the designs were finalized, it was time to bring them to the crafting floor!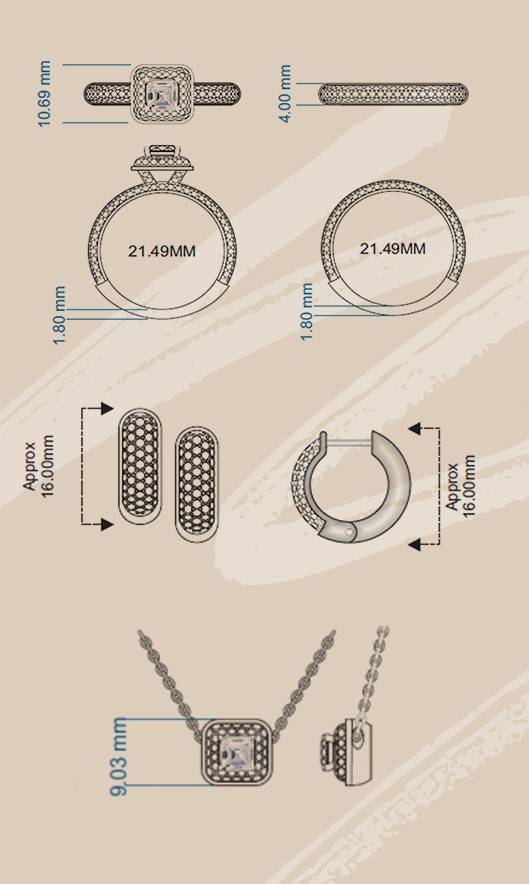 "Ally's designs embody everything a woman would look for to bring out her inner beauty—classy but not demure and flashy but not overpowering. Yet, when asked, I still think selecting a favorite style is hard because the entire line is versatile and wearable. This line is for women by women; whether you're a world-class athlete, stay-at-home mom, or boardroom diva, the Shot Diva Collection can take you anywhere."
– Michelle Carter
Depending on the type of jewelry being crafted, the process can vary, however, the overall concepts apply to all. After the design is complete, wax and then plaster molds are made. These plaster molds can be reused each time the style is crafted. Molten gold or platinum is then poured into the mold which creates the base of the piece. The metal is then filed smooth and prepped for the diamonds. Each stone, no matter how small, is meticulously set by hand by skilled artisans. A final buff, shine, and quality check is performed before the piece is deemed ready to leave crafting facility.
Mabel & Main was created to begin correcting the wrong that the fashion industry has been doing to the plus size community for decades. We are honored to be able to work with Michelle in changing the fashion industry's outdated traditions of size and beauty. We are also excited to be able to assist Michelle in her mission to guide and inspire young women athletes by donating a percentage the sales from the Shot Diva Collection will go towards sponsoring girls to attend Michelle's confidence building camp, You Throw Girl.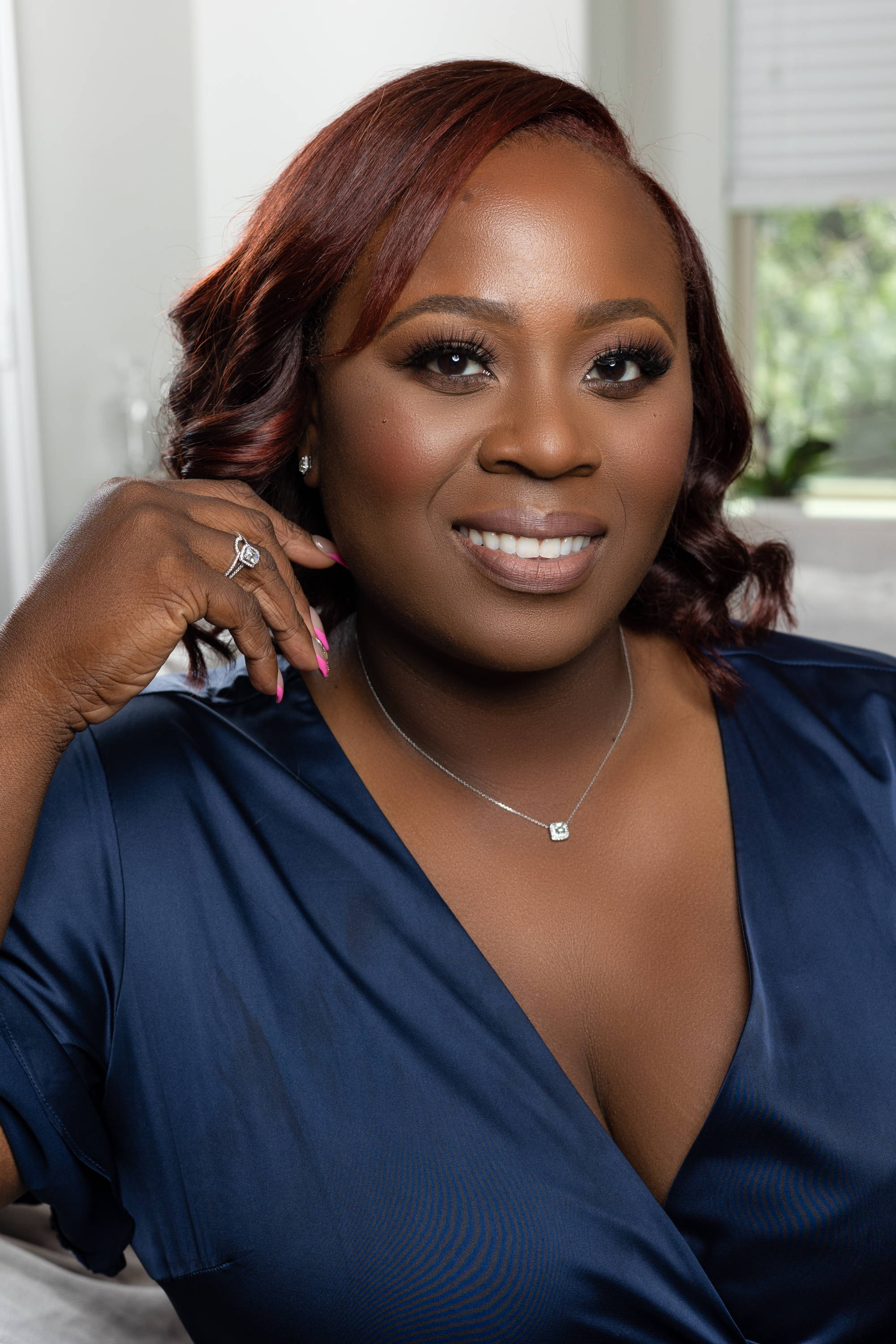 ---
---
Written by Kelsey Forrest