Has your loved one been dropping hints about being ready for you to propose? Congrats! You've found your person - the one who wants to spend the rest of their lives with you. Is there any other feeling in the world quite as special?
While most couples will tell you that their wedding day was the best day of their lives, many will say their proposal was the second. It's often more intimate, you can spend more time with your loved one, and time doesn't pass by in the same whirlwind a wedding so often does.
So the question is, how to propose and make it one of the best days of your and your partner's life? Stick around as we share 5 of the dreamiest summer proposal ideas that will blow your future spouse's expectations out of the water.
1. Picnic & Journal Proposal
This is a great idea if you're worried you're going to clam up when it comes time to say the all-important words, as it allows you to write down how you feel instead of having to say it.
A week or two before you plan to pop the question, purchase a journal and start filling it with memories of the two of you together, and little love notes about the way you feel about them. Add photos and other little memories, such as ticket stubs, and journal a little about why you love those memories. When you've finished filling the journal, write on the last two pages, "Will you marry me?"
On a beautiful day, head out to your favorite park, go out for a hike, or head to your favorite beach for a walk and a picnic together. Prepare your favorite foods and take a comfortable blanket. Tuck the journal in your picnic basket or backpack. When you sit down to eat, present your loved one with the journal and watch as they light up as they turn each page.
When they get close to the end, get your ring ready. When they look up at you in surprise, step up onto one knee and present the ring. Feel free to get a hidden friend to film it!
2. Summertime Scavenger Hunt
Why not get your loved one to find you? The scale of your scavenger hunt is entirely up to you - set it up in your backyard or take things city-wide. Set up a clue in each place with a puzzle to solve that will lead them to the next clue, or have some of your friends and family waiting in each location to give them the next clue. Make sure your last location is one to remember!
If you need a little more inspiration, How They Asked shared the story of 4 couples' scavenger hunt proposals here.
This one may be a little pricy if you want to go the hotel or Airbnb route, but another, more cost-effective option is using Swimply, where you can rent your own private pool by the hour.
Book a room, a pool, or go away for a weekend break with your loved one to a luxurious hotel or Airbnb with a beautiful pool with lights at night and a view. Spend the day enjoying each others' company, and as night falls, take a swim before sitting down for dinner. When you're in the pool, look out over the view, tell them how you feel, and pop the question.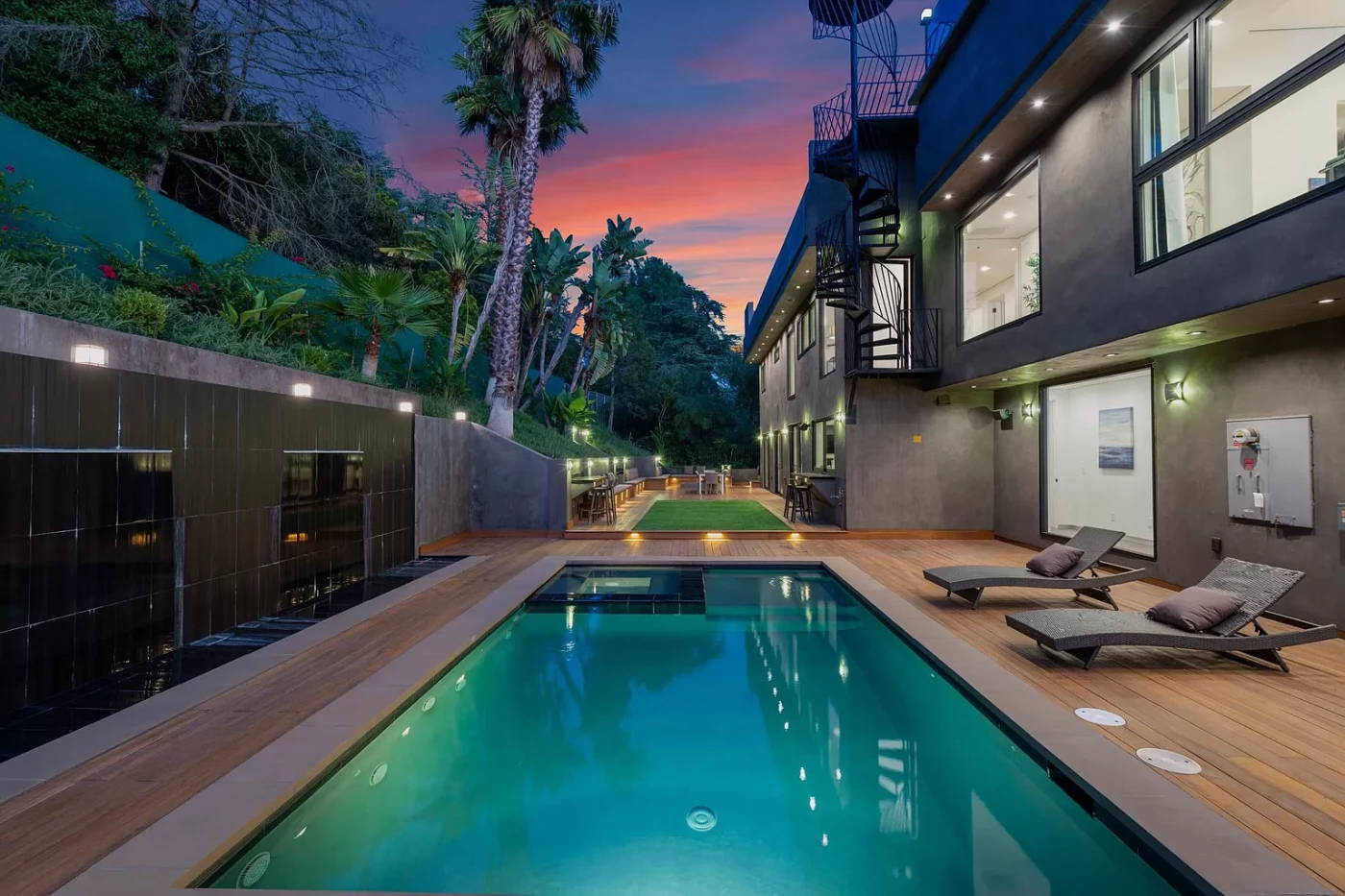 On a fresh summer day, book a private hot air balloon ride at a location near your home or close by to somewhere you can travel to for a weekend away. Get up early, climb into the basket, and head up into the air. When the incredible view has truly awed both of you, take the proposal a step further by dropping to one knee and popping the question.
This idea won't be for anyone scared of heights, but for everyone else, what a proposal to remember! You can find 10 of the best rides in the US here.
If your partner loves taking selfies of the two of you, book a photoshoot with a photographer and plan it as if it were any other couple's photoshoot. If your partner prefers, let them pick the location and the theme, but make sure you keep in contact with the photographer so they know what's going to happen. Get the photographer to ask you to do a shot of the two of you back-to-back, and when you're done, step away and get down on one knee before your partner turns around. Your photographer can snap the big moment, and then you can get your engagement photos immediately!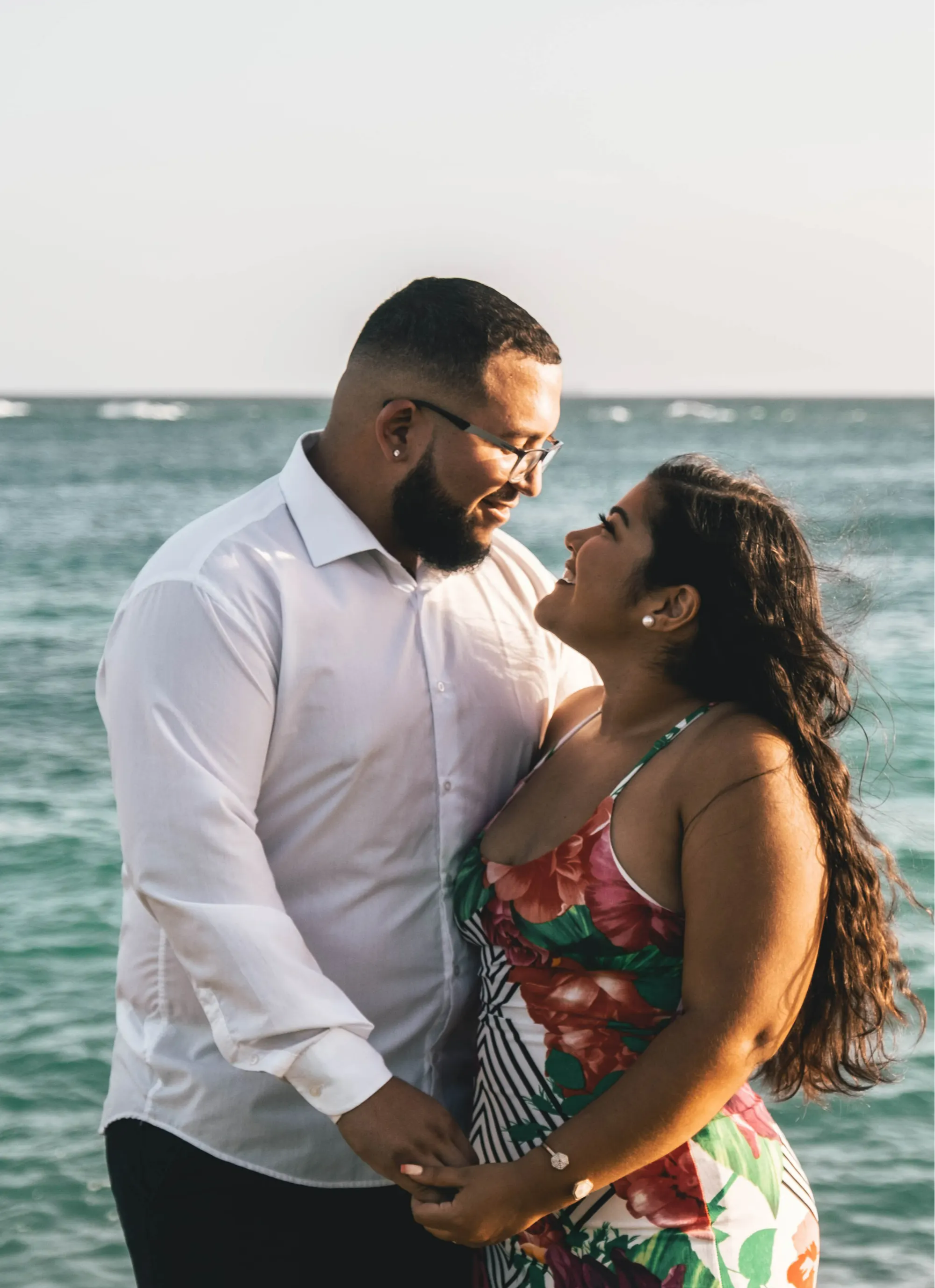 Not sure where to go for a photographer? Shoott is a great resource for matching you with a talented photographer in your area for a free photoshoot, you just pay for the pictures that you want.
Any of these 5 ideas will wow your future spouse and make them feel like the world has stopped just to witness your love. Once you've got your plan in place, you're going to need a ring! We create rings for beautiful plus-size brides-to-be in any style she desires. Start your search here with our stunning engagement rings.
---
---