Our latest influencer collaboration is another one that has been a long time coming. In the works since late last year, we are so excited to now present to you, the Chunky Goddess Collection inspired by Tammy O. from The Chunky Bride!
Through her blog and social media, Tammy O. has created a community for plus size brides to find inspiration, advice, and encouragement to show up at their wedding looking and feeling amazing. Her Instagram feed, @thechunkybride, is a beautiful collage of brides and grooms of all shapes and sizes, everything from a fancy, formal affair to a casual but intimate beach proposal or outdoor wedding. The positivity and love shines through the screen and touches your heart.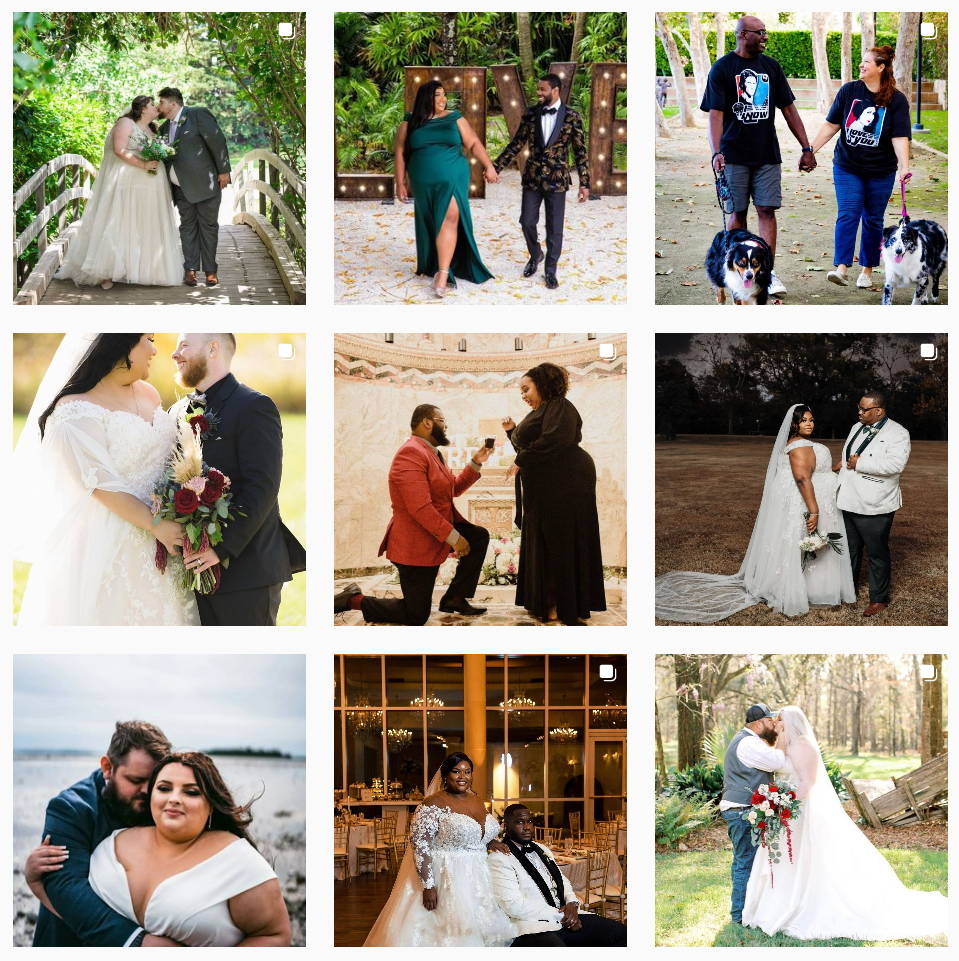 It was this dedication to plus size brides and celebrating love no matter what size, color, or form it comes in, that made us first reach out to Tammy about a possible collaboration. After getting to know her and The Chunky Bride even more, we knew it was the perfect match and we couldn't wait to get started!
Beginning the design process looked a little different for The Chunky Bride. Instead of only going off inspiration from Tammy's preferences, we were able to work with her to create a little survey that she presented to her followers via Instagram Stories. It consisted of a series of style questions, including center stone type and shape, metal color preferences, setting type, and more. At the end, Tammy asked her brides what their wedding ring shopping experience was like. It was unsurprising but no less disheartening to see the answers similar to what we had been hearing all along and what prompted the founding of Mabel & Main: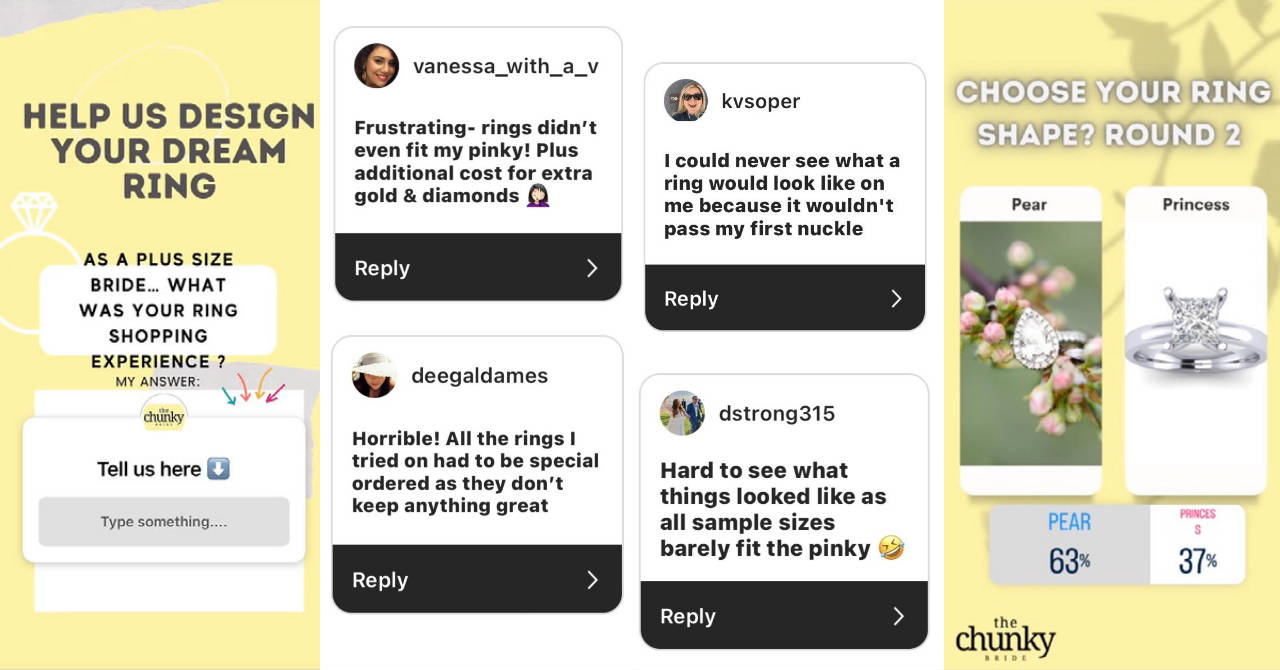 This survey was a fun way to engage with The Chunky Brides' followers to hear not only more about their stories, but also to learn more about what they wanted to see in bridal jewelry. We took the results and, combined with Tammy's own preferences, created a plus size bridal ring set with a stunning morganite center stone – The Chunky Goddess Collection.
The Chunky Goddess Collection
This bridal set, designed from a ring size 12 base, consists of a diamond and morganite engagement ring and matching ladies band. The engagement ring's center pear cut morganite is enhanced by a halo of diamonds. From a top-down view, there is no shortage of sparkle with diamonds going down 60% of the shank for full coverage regardless of finger size. But the profile of this ring has a bit of sparkle and gorgeous detail of its own, as well.
The matching ladies wedding ring is a classically simple straight band that fits snuggly with the engagement ring to thicken the overall look of the set. A single row of 38 diamonds that also go down 60% of the shank provides full bling coverage whether made for a size 9 or 20.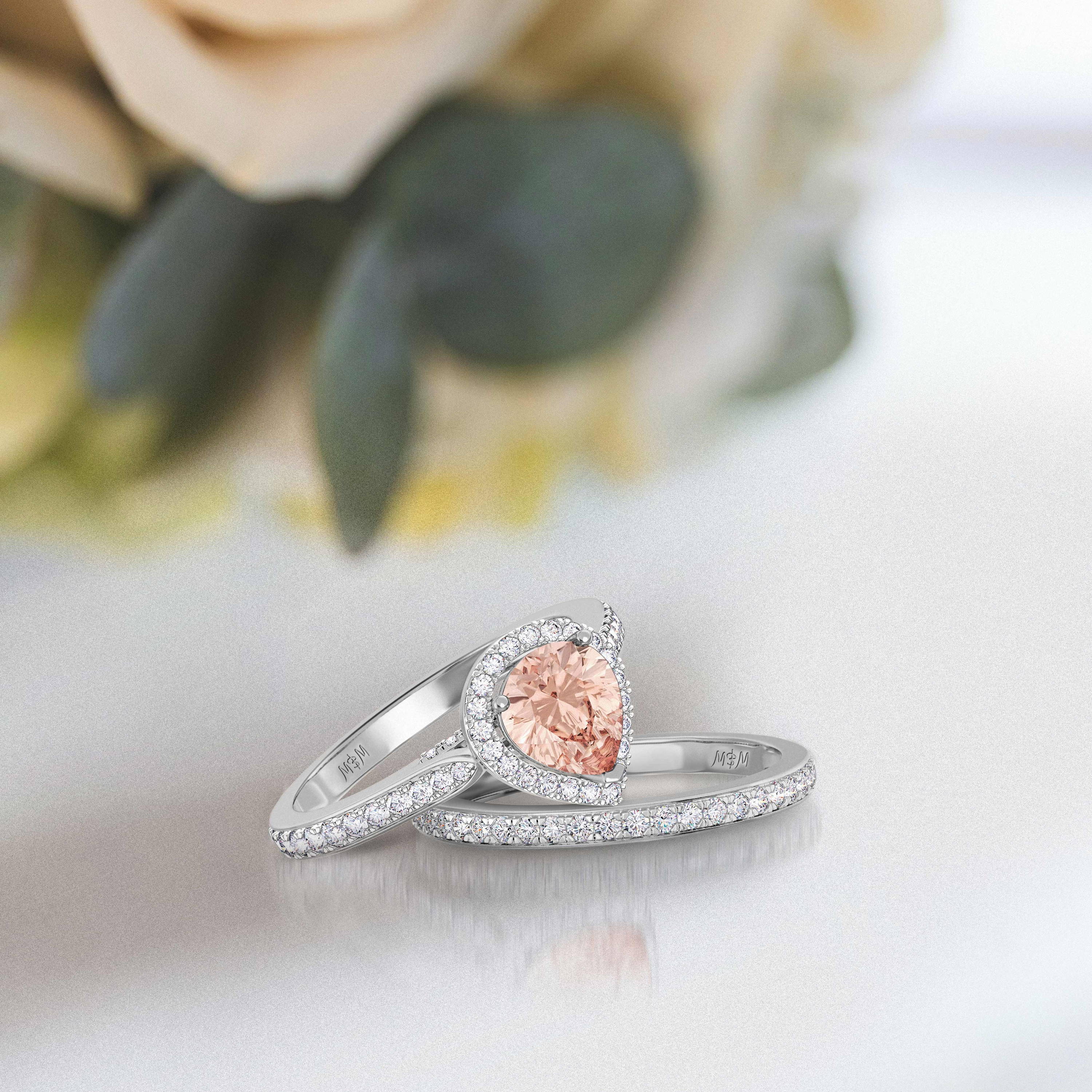 We are so grateful to have been able to work with Tammy O. from The Chunky Bride to create this stunning collection, which is also our first morganite bridal set. Thank you, Tammy, for being such an inspiration for plus size brides everywhere!
Be the first to shop the Chunky Goddess Collection inspired by Tammy O. from The Chunky Bride, available now in 14k, white, rose, and yellow gold and platinum.
---
---
Written by Kelsey Forrest